There are travel advisories all over the US. In Northern New Mexico, officials are warning about icy driving conditions.
In Dallas, TX  an ice storm prompted the  first cancellation ever of the Children's Medical Center Holiday Parade. A few days ago the temps were in the 70's! I'm hoping my WP friend Ron Scubadiver can add to this!
Northern Michigan University's Wildcat Hockey team woke up in Mankato, MN this morning to very cold temps, after traveling through a winter storm to get there! This is from Wildcat Dave's Twitter account. Go 'Cats!!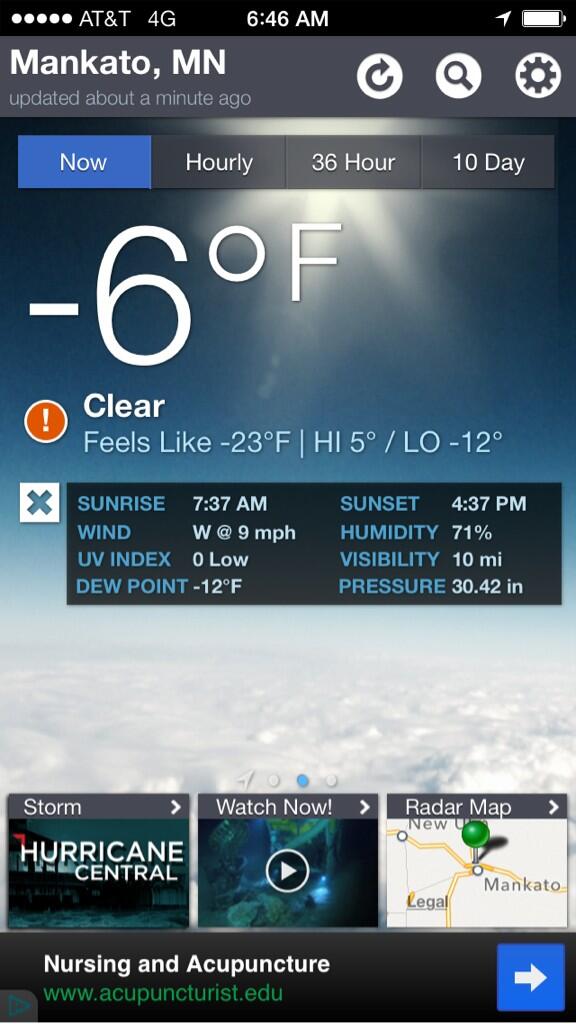 Here in Upper Michigan, we had temps in the 30's with snow, followed by rain. Then the temps dropped and now everything is coated with a thin layer of ice. And I get to drive two hours in it for the Boy's Quiz Bowl Tournament, then back home for his hockey.
At the Canary Islands, which is the destination of my dream trip, it's 72 degrees. It might rain later.
So how's the weather where you are?